Thailand's is a leading example how the COVID-19 Pandemie triggers rethinking of long known concepts to mitigate an economic struggle when depending on a little diversified 'business model'.
Other countries in South East Asia will follow this example. This move will be in competition to other foreign direct investment offers such as the Middle East with some countries located on the Saudi Arabien peninsula.
Thailand's missed out tourism income hit the economy badly. No country in Southeast Asia is more dependent on tourism than Thailand. Last year (2020) the country earned around 42 billion euros less because the tourists stayed away due the corona pandemic.
From www.thethaiger.com, Friday, July 16, 2021 by Tanutam Thawan
Thailand looks into 10 year visa for investors allowing land and property ownership
Thailand wants to attract the rich. A scheme to offer long-stay visas to wealthy and "highly skilled" foreigners is in the works. The visa would allow a stay of up to 10 years and foreigners would be able to own land and property in Thailand.
Deputy Prime Minister Supattanapong Punmeechaow plans to propose the visa plan to the Cabinet. So far, the scheme in principle has been approved by the Centre for Economic Situation Administration.
The visa scheme is targeted at 4 types of wealthy foreigners: rich "global citizens," rich retirees, rich professionals working in Thailand, and highly skilled professionals.
To be considered a "rich global citizen," the foreigner must invest at least 16.35 million baht, or US$500,000, in government bonds, property or foreign direct investment. They must have at least US$80,000 in income earned over the last 2 years and US$1 million in assets.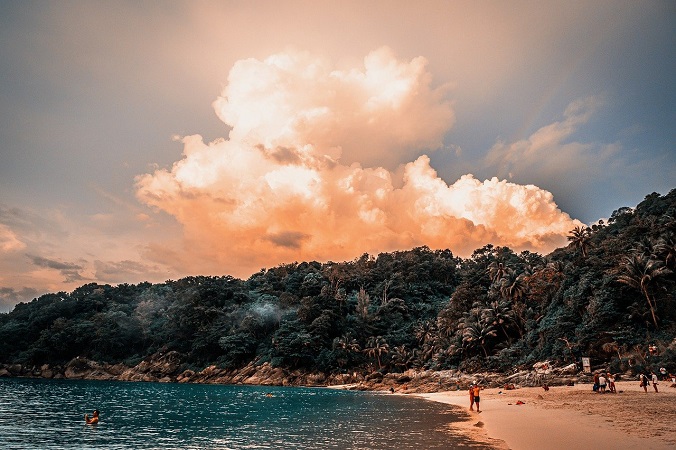 Rich retirees must be 50 years old or older. They must invest $250,000 in government bonds or real estate as well as have an annual income of at least US$40,000.
For those working in Thailand, to be eligible for the proposed long-stay visa, they must be close to retirement and have an annual income US$40,000. They must also have at least a master's degree or rights in intellectual property with 5 years of experience in research.
The Thai government also wants to attract experts in digital services as well as high-skilled professionals who work in target industries and academic experts at universities or state agencies. Under the proposed visa scheme, the highly skilled professionals need to work at the company list under Stock Exchange Thailand or have worked for at least 3 years in a private company that has an income of more than US$50 million a year.
Possible backfire
Possible backfire. This will attract many wealthy Chinese investors. Western people love Thailand very much and the consequence of a possible 'Chinese investors overrun' is that western investors will loose interest in the beautiful and amazing country of Thailand. This has to be executed very carefully and with a long term focused.